COMPANY
PROFILE
OUR COMPANY
features
30 years of successful business operating
Leading position in the polyethylene packaging production
Modern technology park
More than 115 employees
Environmentally friendly company
Recycling incorporated
Socially responsible company
Modern laboratory enables testing of product quality and scientific research work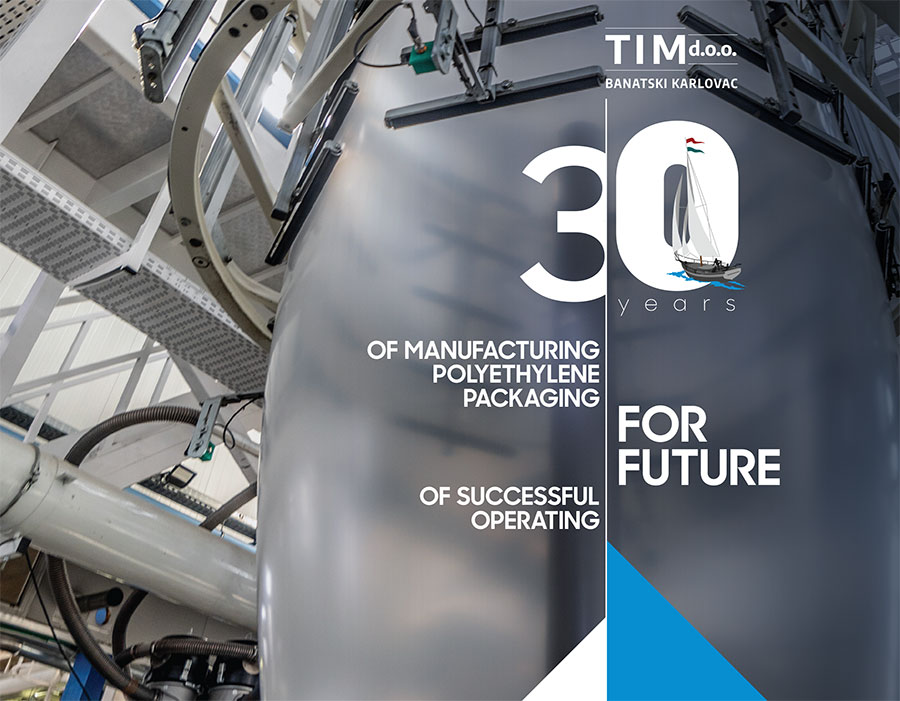 Download the company brochure
30 YEARS
OF SUCCESSFUL BUSINESS OPERATING
Tim doo has been operating successfully on the Serbian market for 30 years. It is one of the leading manufacturers of polyethylene packaging with an extremely large product range.
From small craft production to a significant business entity - the road was long, sometimes uncertain, but thanks to the clear vision and efforts of the founders, it was filled with success. Addiction to exclusively high quality products, as well as a great relationship with our customers provide us a leading position in the industry of polyethylene packaging production.
Our production plant includes modern extrusion lines and converting machines. Our employees work in 3 shifts. We constantly improve production, formulas, examine the quality of our products, use our laboratory for new research, participate in plastic industry fairs - we follow demanding European and world industrial trends.
WE GROW EVERY DAY.
IN EVERY WAY.
TIM doo is medium-sized enterprise. The company represent a significant business entity in the Serbian market, but our work is recognized in the region (Slovenia, Bosnia and Herzegovin, Croatia, Montenegro) and in Western European countries (Italy, Norway, Slovakia), as well..
Quality Management System of our company is in compliance with standards SRPS ISO 9001:2015 and our Environmental Management System is in compliance with the standard SRPS ISO 14001:2015, both for the scope: polyethylene film and packaging material production and recycling of polyethylene's materials.
ISO 9001:2015
ISO 14001:2015
We support local community projects in the way to improve the quality of socio - cultural life of the place where we live and work.